Meet the car with the lowest energy consumption in town
Comparison between Electric Van vs I.C.E Vehicle
Energy Consumption
per 200lm
Still Need Reasons to Switch? Enjoy rebates of up to $30,000 from LTA and up to $50,000 off ETS vehicles.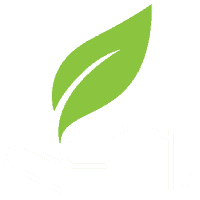 Contributing to the environment adds value to your company's brand and image. Look good for investors, clients, and stakeholders while doing good. Reduce Operational Downtime
Electric vehicles have minimal wear and tear parts, reducing any down time at workshops and nasty repair bills.

We provide an industry leading warranty of up to 8 years on the battery and 5 years on the vehicle. All new vehicle purchases come with a comprehensive service and maintenance package and lifetime support. Switch confidently with Meyer EV.

Meyer Motors EV is an end-to-end electric mobility enabler. We provide consultation services on transforming your fleet to electric. Ask us about charging, leasing, green financing and fleet integration. We ensure all purchases are financially and operationally suitable to your company's growth.
Provide your details and our friendly team will contact you within a days!
It'll be worth it! We provide extensive cost analysis and
consultations across industries from
logistics, pest control, and more. We partner with the Green Loan terms of
various Banks and Financial Institutions to
bring you the most competitive
interest rates. We supply and install EV Chargers for home,
office, and industrial use. We partner with
the best in the industry to ensure a reliable
and smooth charging experience at all times.
Begin your green transition
Book a consultation with us and let us propel you further.